SENIORS! Lawn Sign Pick-Up @ JFK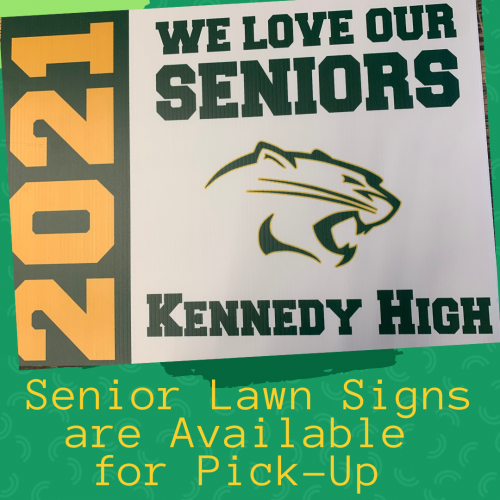 Senior lawn signs have arrived and will be available for pick-up beginning on April 12th and ending on April 23rd, from 8:30am - 3:30pm. They will be located in the "boneyard" (the room for materials pick-up that is behind the bike rack in the student parking lot). We will be checking students off that pick up their lawn sign to ensure that we have enough for each senior. There is only one sign available per senior student.
If you are unable to pick up the sign yourself, a member of your household is also able to pick it up on your behalf. If you need to have A NON-HOUSEHOLD MEMBER pick up your sign, please complete the OPTIONAL form below so that we know who you are authorizing to pick-up the sign on your behalf. (An example of a non-household member is a neighbor, relative, friend, etc.