John F. Kennedy Community–
On behalf of "Cougar Nation," I welcome you to John F. Kennedy! I am pleased that you have chosen to visit us.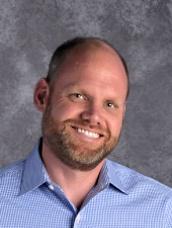 This refreshed, user-friendly site contains a great deal of information about the school's academic, athletic, and extracurricular programs.
Whether you are a future or current student, parent, or alumnus, there is something here especially for you. Use this information to find ways to get involved if you are not already.
Kennedy High School, a.k.a. JFK, features both traditional and innovative course offerings presented by a dedicated faculty. Students are encouraged to seek success in a positive, nurturing environment, one which fosters growth, personal responsibility, and a challenging instructional program. Individual and cultural diversity is endorsed and supported so that all students receive the opportunity to develop as engaged productive citizens. At JFK, students are encouraged to:
-Get Invested
-Have a Purpose
-Be Thoughtful
-Seek Understanding
If you have questions, I am always available to assist. You may contact me at (916) 395-5090
David Van Natten
Principal